Events
We celebrate books and a love for reading year-round!
Browse future and past events, plus see what partners make possible.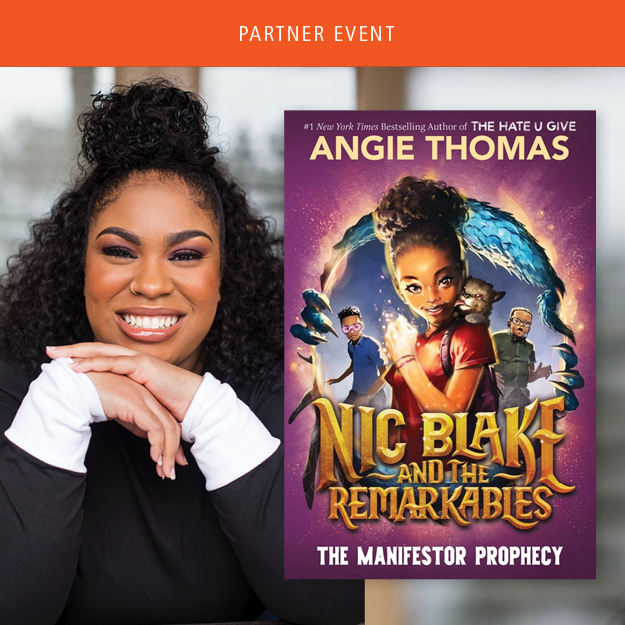 Angie Thomas Book Signing and Conversation with Tonja Murphy
Thursday, April 6, 2023 at 4:30 pm
Lemuria Books
4465 I-55 N, Jackson, MS 39206
Mississippi Book Festival is pleased to partner with Lemuria Books to present New York Times bestselling author Angie Thomas in conversation with our very own Community Engagement Coordinator Tonja Murphy.

The pair will discuss Angie's new book Nic Blake and The Remarkables, her middle grade debut with the launch of an inventive, hilarious, and suspenseful new contemporary fantasy trilogy inspired by African American history and folklore.
It's not easy being a Remarkable in the Unremarkable world. Some things are cool—like getting a pet hellhound for your twelfth birthday. Others, not so much—like not being trusted to learn magic because you might use it to take revenge on an annoying neighbor.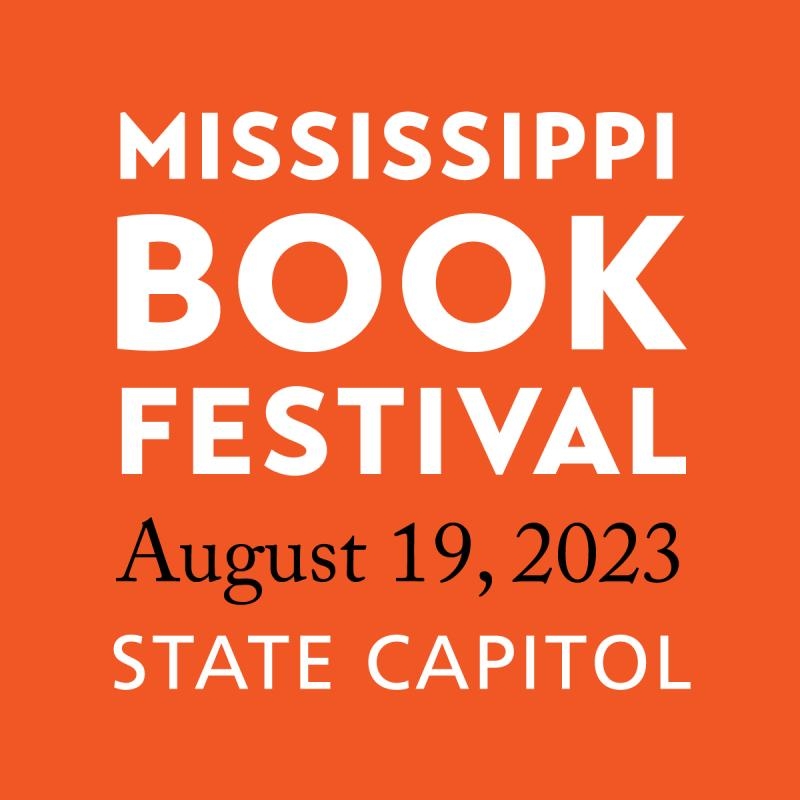 Mississippi Book Festival
Saturday, August 19, 2023 from 9:00 am - 5:00 pm
Mississippi State Capitol Building & grounds
400 High St, Jackson, MS 39201
Free & open to the public
Each August, the Mississippi Book Festival unites readers and authors in an exhilarating celebration of books.
The State Capitol's stately rooms and a nearby church turn into venues for distinguished panelists, the streets in-between transform into a bustling marketplace for booksellers, and the grounds and Capitol Rotunda become a hub of lively exchange.
Phillis Wheatley Poetry Festival
November 1-4, 2023
Jackson State University
1400 John R. Lynch Street, Jackson, MS 39217
Ticketed event: register here
Join Us As We Celebrate Our 50th Anniversary Reconvening
We are grateful to have you join us as we celebrate the legacy of Phillis Wheatley, Margaret Walker, and Black women writers who have changed the writing landscape as we know it. The Margaret Walker Center proudly hosts the 50th anniversary reconvening of the Phillis Wheatley Poetry Festival as we lift up this ongoing work of Black excellence through intergenerational conversations, scholarly analysis, and creative writing.
Keynote Participants:
Jesmyn Ward, Alice Walker, Angie Thomas, Sonia Sanchez, Nikole Hannah-Jones, Tonea Stewart, Eve Ewing, Charlayne Hunter-Gault, Imani Perry, Paula Giddings, Honoreé Jeffers, Vinie Burrows, Maryemma Graham, Carole Gregory, Joanne Gabbin, and Shelly Lowe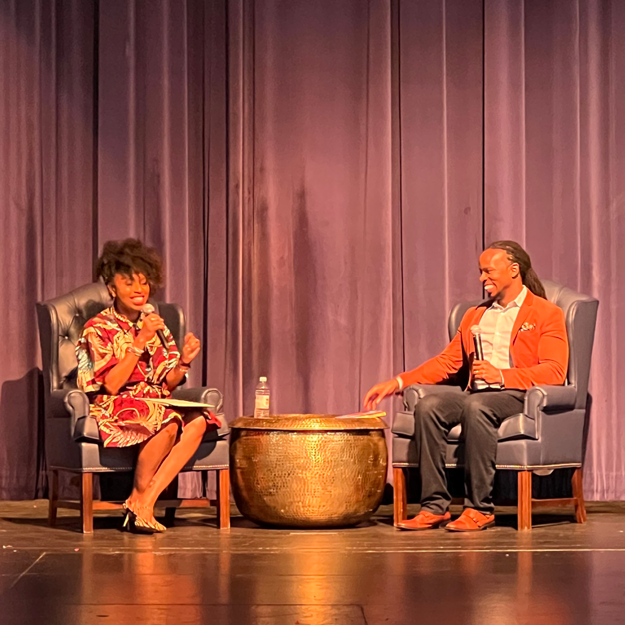 A Conversation with Ibram X. Kendi
Tuesday, March 7, 2023 at 6:00 pm
JSU Rose E. McCoy Auditorium
1400 Lynch Street, Jackson, MS
ticketed event
Mississippi Book Festival is pleased to partner with Lemuria Books, the Margaret Walker Center, and Jackson State University's Department of English, Foreign Languages and Speech Communications to present MacArthur "Genius" Fellow and best-selling author Ibram X. Kendi, in conversation with Mississippi Book Festival boardmember Ebony Lumumba.

The pair will discuss Kendi's new book The Making of Butterflies, a stunning and layered retelling of Zora Neale Hurston's folktale, perfect for introducing the youngest of readers to the beauty of storytelling and how things in our world came to be.

See you on the Jackson State University campus!
Purchase event tickets here.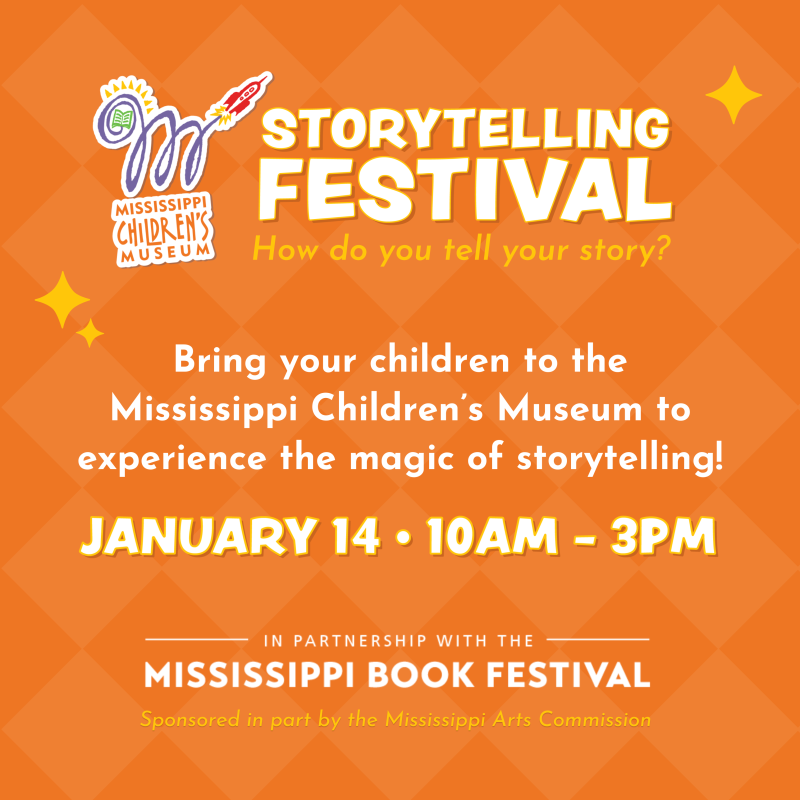 Storytelling Festival
Saturday, January 14, 2023 from 10:00 am - 3:00 pm
Mississippi Children's Museum
145 Museum Blvd, Jackson, MS 39202
$10 general admission
free with museum membership
Traditions are passed down through generations with stories, songs, and activities. Bring your children to the Mississippi Children's Museum to experience the fun of storytelling together on January 14.

On this special day, join us as we celebrate Mississippi's finest storytellers from our past and listen to those with us now. This event is an artistic, literary adventure celebrating the art of storytelling in many forms with special guests, performances, and workshops. Storytelling can be told through a multitude of ways such as writing and illustrating books, acting, singing, dancing, visual arts, photography, and much more.

Activities will include:
Author Sarah Frances Hardy - Reading of her book Dress Me and a workshop on how she tells her story through writing and illustrations
Author Alice Faye Duncan - Reading of her book Yellow Dog Blues and a workshop on how to tell your story through writing
A performance by International Ballet Competition
A performance and workshop by singer/songwriter Pam Confer
A performance by Intersect Dance Theater
A visual arts workshop with artist Andi Bedsworth
Telling your story through pictures with Eudora Welty House
This event is included with $10 general admission and free with museum membership. MCM will be open on Monday, January 16 for a Magic Monday! Visit www.mschildrensmuseum.org for more information.
Special thank you to the Mississippi Book Festival for their support of MCM's Storytelling Festival.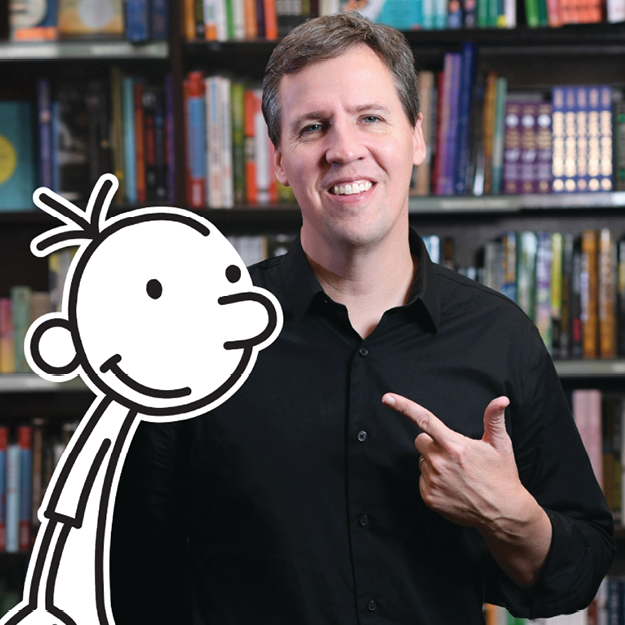 Jeff Kinney's Diary of a Wimpy Kid: Diper Överlöde Book Tour
Sunday, October 30, 2022 at 2:00 pm
Jackson Prep Fortenberry Theatre
3100 Lakeland Drive, Flowood, MS
ticketed event
Mississippi Book Festival is pleased to partner with Lemuria Books and Jackson Prep in presenting Jeff Kinney's Diary of a Wimpy Kid: Diper Överlöde book tour stop, Sunday, October 30, 2022 at 2:00 pm.
Join Jeff Kinney as he emcees this in-person rock concert featuring Rodrick Heffley's band, Löded Diper, with on-stage opportunities for concertgoers to show off their singing, dancing, and musical talents!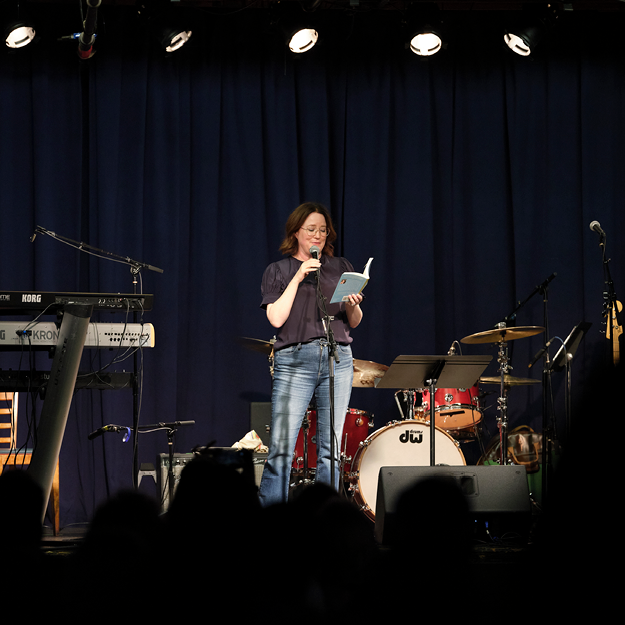 Hot Fest Cool Down
Saturday, August 20, 2022 from 7:30-10:30 pm
Hal and Mal's
200 Commerce Street, Jackson, MS 39201
$10 admission at the door
Open to public
Wind up the hottest book event of the year by partying on in Downtown Jackson. Thacker Mountain Radio host Jim Dees will be joined by the charming and hilarious author Helen Ellis (Bring Your Baggage and Don't Pack Light), and a live musical performance with Water Seed and Empty Atlas.
Presented by Community Foundation for Mississippi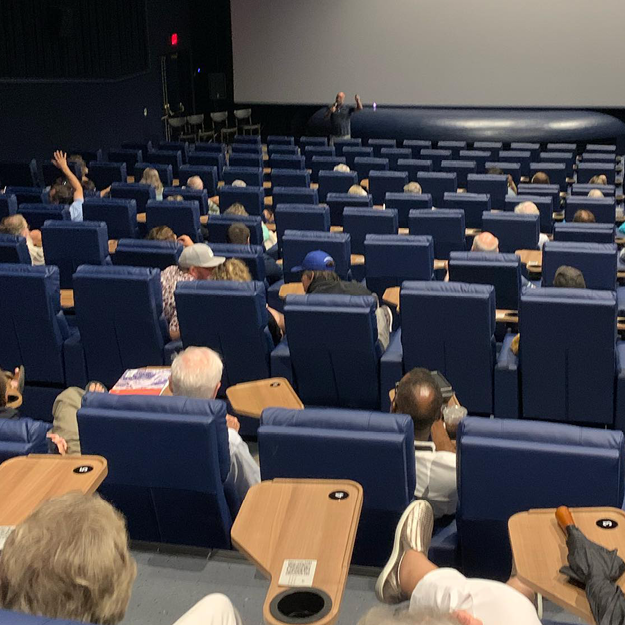 Southern Screening
Saturday, August 20, 2022 from 5:30-7:00 pm
Capri Theatre
3023 N State Street, Jackson, MS 39216
RSVP to info@msbookfestival.com
Enjoy an intimate movie viewing at the newly restored Capri Theater in the historic Fondren District. Come for the Emmy-winning documentary "Walter Anderson: The Extraordinary Life & Art of the Islander" and stay for a Q&A with creators, Robert St. John and Anthony Thaxton, and the artist's youngest son, John Anderson.

Presented by Capri Theatre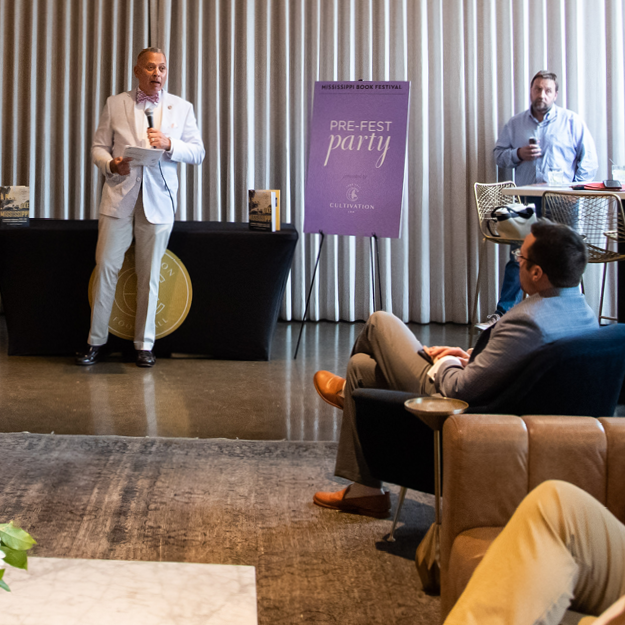 Pre-Fest Party
Thursday, August 18, 2022 from 6:00-8:00 pm
Cultivation Food Hall
1200 Eastover Drive, Jackson, MS 39211
Open to public
Join us for an evening of food, drinks, and culture for our festival kickoff at Cultivation Food Hall. Hear from acclaimed authors John T. Edge and W. Ralph Eubanks as they discuss Mississippi as a laboratory for bold ideas and the Delta as a region of undeniable national influence.

Presented by Cultivation Food Hall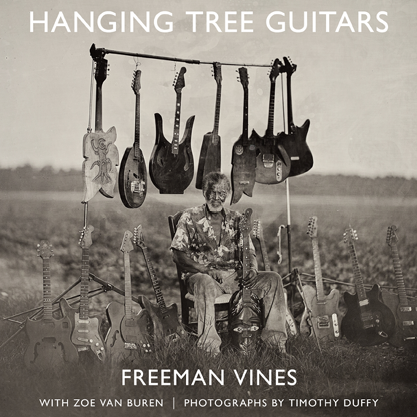 A Virtual Conversation with Freeman Vines and Charlie Braxton
Appalachian blues musician, folk artist, and author of Hanging Tree Guitars Freeman Vines engages in a spellbinding conversation with Mississippi's own, Charlie Braxton, who is a poet, playwright, and music critic.
Presented in partnership with Lemuria Bookstore and the Music Maker Relief Foundation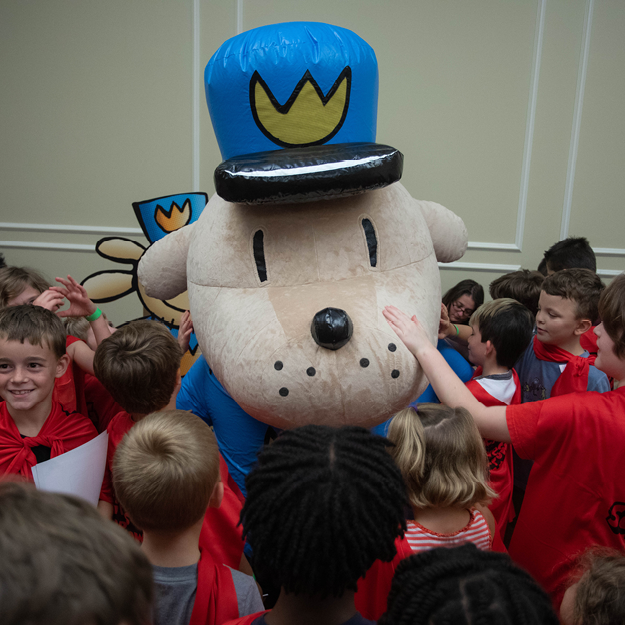 Meet Dav Pilkey, the Creator of Captain Underpants and Dog Man
Saturday, August 17, 2018 at 9:30 am
Galloway UMC Sanctuary
305 N Congress St, Jackson, MS 39201
Free and open to public
We have some supa-epic news for readers! Dav Pilkey, the creator of the bestselling Dog Man and Captain Underpants series, will embark on an international "Do Good Tour" beginning with Jackson, MS! Dog Man: For Whom the Ball Rolls, the latest book in the graphic novel series, will release mid-August — first tour stop, the Mississippi Book Festival! Hear Dav Pilkey's inspiring story, enjoy an interactive presentation with live drawing, and don't miss meet-n-greet and photo-ops with Captain Underpants and Dog Man costumed characters! There will be fun giveaways, cool prizes, and more! BONUS: The first 500 kids will receive a free book! Come early. Supplies are limited.
THE DOG MAN SERIES
Howl with laughter with Dog Man, the internationally bestselling series from Dav Pilkey, the creator of Captain Underpants!
The Supa Buddies have been working hard to help Dog Man overcome his bad habits. But when his obsessions turn to fears, Dog Man finds himself the target of an all-new supervillain!
Meanwhile, Petey the Cat has been released from jail and starts a new life with Li'l Petey. But when Petey's own father arrives, Petey must face his past to understand the difference between being good and doing good.
Dav Pilkey's wildly popular Dog Man series appeals to readers of all ages and explores universally positive themes, including empathy, kindness, persistence, and the importance of being true to one's self.
AUTHOR & ILLUSTRATOR DAV PILKEY
Dav Pilkey is the author and Caldecott Honor-winning illustrator of The Paperboy. He is also the creator of over 60 books for children including Dragon, Dumb Bunnies, and Ricky Ricotta series, and the newly re-released picture book, Dog Breath. When Dav Pilkey was in second grade, he was diagnosed with dyslexia and what is now widely known as Attention Deficit Hyperactivity Disorder (ADHD). Because of his learning and behavioral issues in school, he was often sent out in the hallway by his teachers. It was in his elementary school hallway where Dav created comic books about superheroes that eventually became Dog Man and Captain Underpants.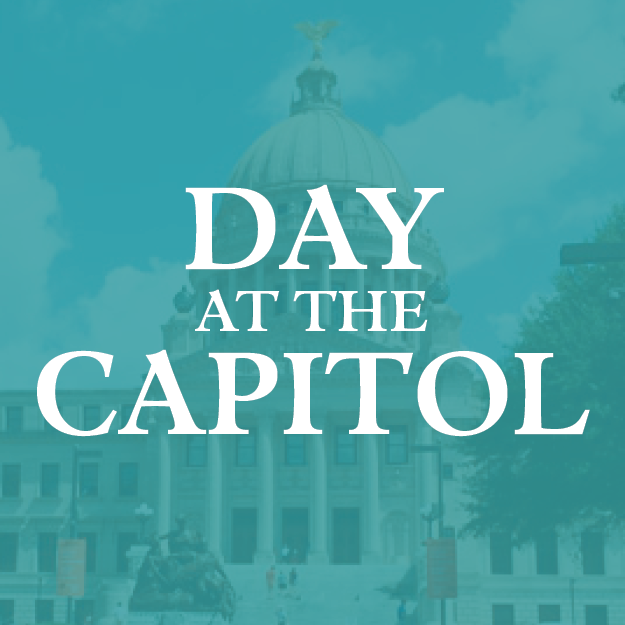 Day at the Capitol
Thursday, March 22, 2018 from 8:00-11:00 am
Mississippi State Capitol Building
400 High Street, Jackson, MS 39201
Open to public
Governor Phil Bryant, Lieutenant Governor Tate Reeves, Speaker Philip Gunn, as well as many others have been early supporters of the festival and we appreciate all they have done to help us shine a positive light on our state.
In anticipation of the festival and to continue promote our efforts, we will host a Day at the Capitol on March 22nd from 8:00 a.m. until 11:00 a.m. This event is for staff, board members, past panelists and those who love the book festival to share our enthusiasm with lawmakers and Capitol staff.

While this event is open to the public, its purpose is strictly celebratory in nature and specifically for the Legislature. Want to help? Feel free to write or call your representative and senator and let them know how much you value the Mississippi Book Festival and perhaps share a positive example with them of your experience at the festival or comments you've heard around the region. Every voice and word counts!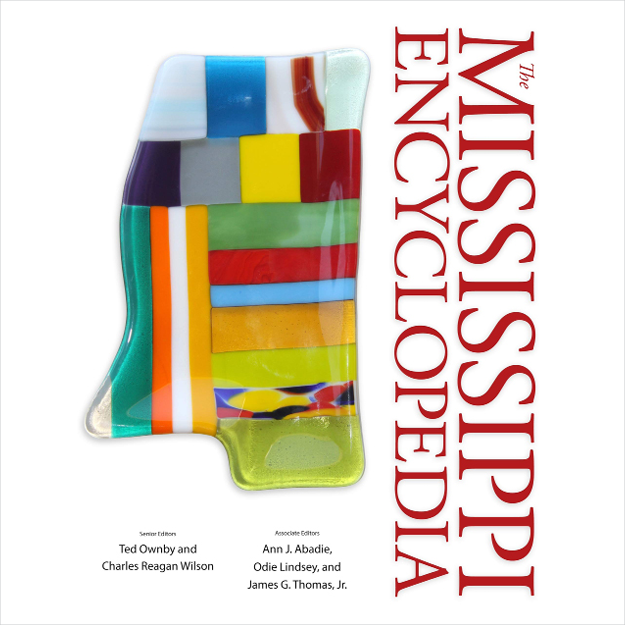 A Mississippi Bicentennial Celebration and Encyclopedia Launch
Thursday, August 17, 2017 from 5:30-8:00 pm
Cathead Distillery
422 South Farish Street, Jackson, MS 39201
FREE and open to public; food trucks and cash bar
Kick off your Mississippi Book Festival weekend with a night of book celebration — all over Downtown! Start the evening at Cathead Distillery with a publisher's party for the all new Mississippi Encyclopedia and a special performance by Cody Dickinson of the North Mississippi Allstars.
These folks know how to celebrate a bicentennial! We are sincerely grateful for the support of Visit Mississippi in making this event possible.
Sponsored in part by Visit Mississippi and Mississippi Book Festival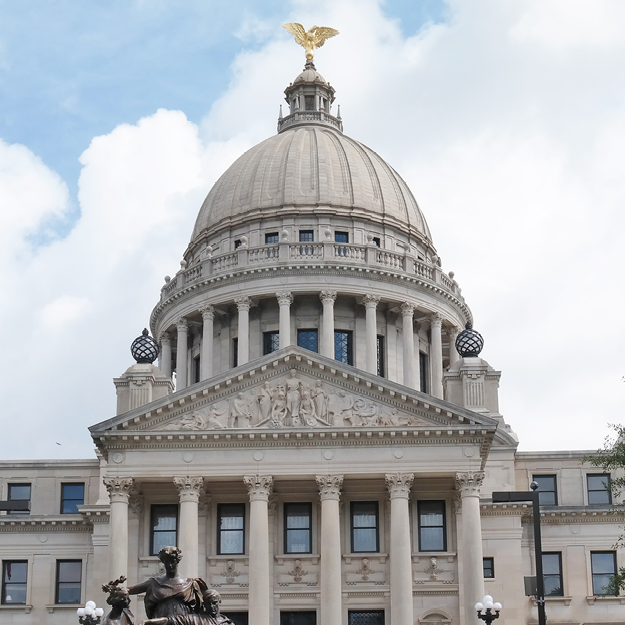 Day at the Capitol
Thursday, March 2, 2017 from 8:00-10:00 am
Mississippi State Capitol Building
400 High Street, Jackson, MS 39201
Join us for a Day at the Capitol, honoring the Mississippi Book Festival! We will be in the rotunda serving a little breakfast, sharing our plans with legislators, and expressing our gratitude for their support. They are big fans of our Literary Lawn Party!