Events
Although the Mississippi Book Festival is free and open to the public, several events by others have developed around the annual festival. Some of these are ticketed and others are invitation-only. Spin off events that have come to our attention are listed below. For ticketed events, feel free to connect with listed organizers for ticket availability and keep in mind that space may be limited at some venues.
A Mississippi Bicentennial Celebration and Encyclopedia Launch
Sponsored in part by Visit Mississippi and Mississippi Book Festival
Thursday, August 17, 2017, 5:30 p.m. - 8:00 p.m.
Cathead Distillery (422 South Farish Street, Jackson, MS 39201)
FREE and open to public; cash bar
Kick off your Mississippi Book Festival weekend with a night of book celebration — all over Downtown! Start the evening at Cathead Distillery with a publisher's party for the all new Mississippi Encyclopedia and a special performance by Cody Dickinson of the North Mississippi Allstars. Then stroll on over to Fischer Galleries at the Dickie's Building and take in the photographic works of Jack Spencer (This Land and Native Soil).
---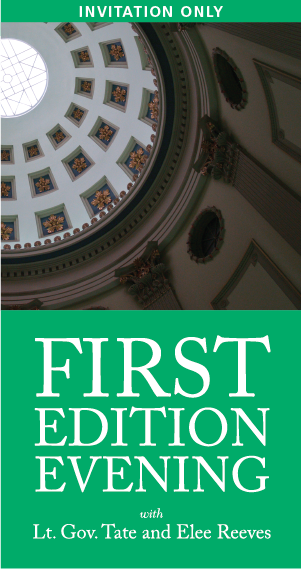 First Edition Evening with Lt. Gov. Tate and Elee Reeves
Event for Official Panelists and Funders of the Festival Only
Presented by the Selby & Richard McRae Foundation
Friday, August 18, 2017, 6:00 p.m. - 8:00 p.m.
Old Capitol Museum (100 North State Street, Jackson, MS 39201)
By invitation only
Start the festival weekend in good form! Gather with old friends and new at the historic Old Capitol Museum for a cool evening of cocktails and conversation!
---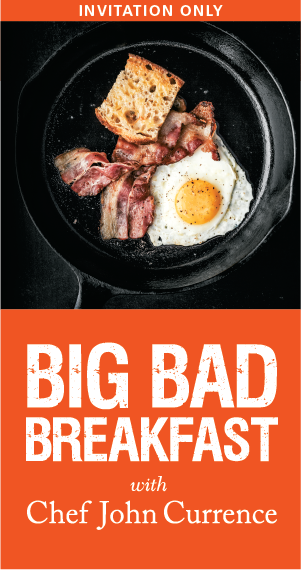 Big Bad Breakfast with Chef John Currence
Event for Official Panelists and Funders of the Festival Only
Saturday, August 19, 2017, 8:00 a.m. - 10:00 a.m.
William F. Winter Building (200 North St, Jackson, MS 39201)
By invitation only
Enjoy Chef John Currence's creative twists on southern classics—it's Big Bad Breakfast in the stately halls of the William Winter Building.
---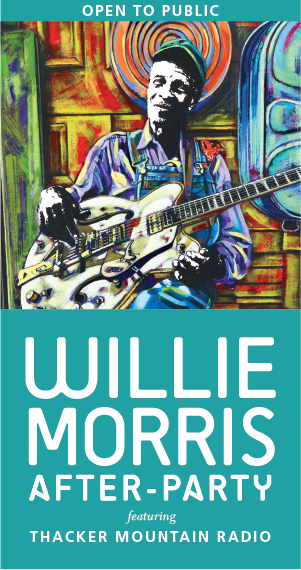 Willie Morris After-party featuring Thacker Mountain Radio
Presented by Trustmark
Saturday, August 19, 2017, 7:30 p.m. until (doors open at 7:00 p.m.)
Duling Hall in Fondren (622 Duling Avenue, Jackson, MS 39216)
Open to public
Ticket cost: $15 each (free admission for official panelists and funders with badge)
Purchase tickets online, by phone at 877-987-6487 or at door
Wind up the day like Willie would! Join us for conversation, libation, and live entertainment in one of Jackson's coolest neighborhoods. Thacker Mountain Radio host Jim Dees and house band, the Yalobushwhackers, will be joined by a special Mississippi Book Festival guest, the up-and-coming soul/blues singer, Devon Gilfillian and Charleston, South Carolina rock band, The Artisanals.
---